IBM Deep Search can accept scientific and technical PDF documents for indexing and creation of private collections. This section will cover the uploading of PDF files.
| | |
| --- | --- |
| Note | IBM, the IBM logo, and ibm.com® are trademarks or registered trademarks of IBM Corporation, registered in many jurisdictions worldwide. Other product and service names might be trademarks of IBM or other companies. A current list of IBM trademarks is available on the Web at "https://www.ibm.com/legal/copytrade[Copyright and trademark information]". |
1. Click on Libary in the menubar to access the Library view.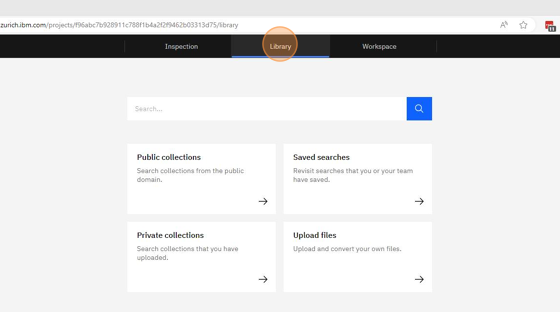 2. Click on the tile labled Upload Files.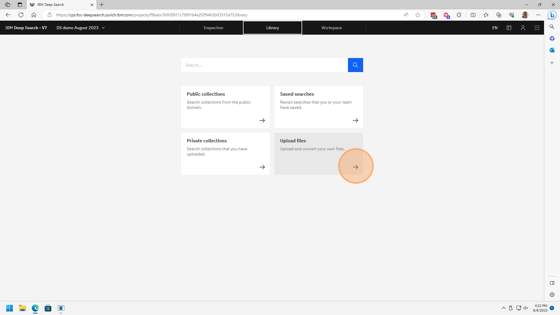 3. On the next screen, select the New collection or the Existing collection radio button.
You are able to add documents to existing collections or create a new collection here. In this example we will create a new collection. After you have selected the New collection radio button, enter a name for your new collection in the text box labeled Name.
4. After entering a name for the new collection, click on the blue button Upload.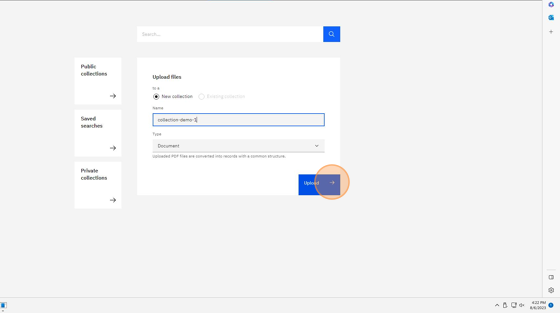 5. On the next dialog box, you may either drag and drop files or click in the dialog box to open the file chooser dialog.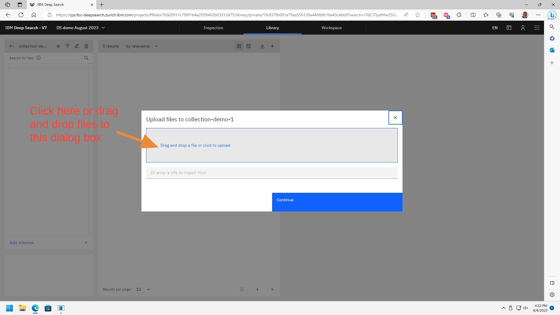 6. Use the file chooser dialog box to select the files for uploading.
Note that you can select more than one file at a time. The exact key combination for selecting more than one file at a time depends on your operating system.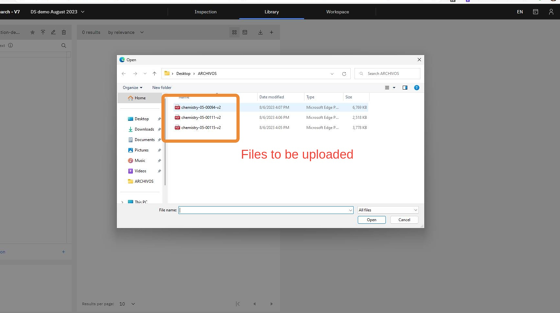 7. After uploading the files a dialog box will appear to provide status of the document processing
You may click the button labeled Continue while the documents are processing.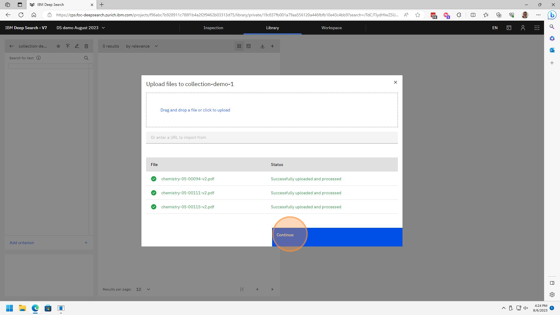 8. After a few moments newly uploaded documents will appear in the list of collection documents.
Note that you may have to manually click to reload the web page if it does not update automatically.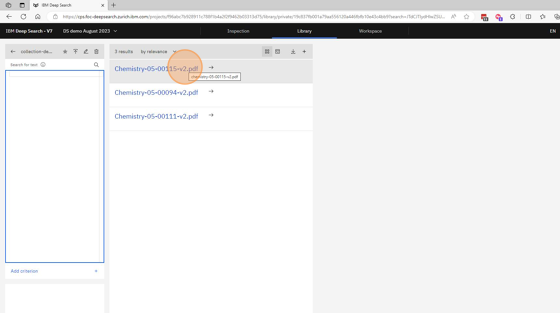 9. Click on any document name on the list to see the document on the right side of the screen.
The entire document text is available as well as the JSON objects created from each document. Note that at this point the document may be searched via the search interface on the left of the screen.